Reading Time:
2
minutes
This Datasheet will help you understand:
How to create candidate pipeline efficiently and increase ROI
How an AI-enabled Insta-Match algorithm works for your job to show you the most relevant candidates.
Planned interview strategy is key to engaging candidates and reducing drop-offs
Let's help you build a 10x pipeline by using Instahyre's custom interview stages.
A lot of manual effort goes into the hiring process which leads to low productivity, leaks in your talent funnel, as well as high TAT. Custom interview stages help you create instant pipelines and automate your entire interview workflow.
How can you build a 10x pipeline by using Instahyre's solutions?
Power up your interview process by activating emails to candidates or team members whenever they are added to a new interview stage.
AI-powered matching systems create an instant pipeline of relevant candidates as soon as you post a job.
Share important updates with your team every time a candidate is moved to another interview stage.
Increase response rate with AI-enabled automated reminder emails
I have been using Instahyre for the last 8 months. My work has never been easier, be it tech hiring or non-tech; the quality of profiles available is next level. Using the platform is user-friendly and time-saving. Even before getting on a call with a candidate, they are already aware of the company's branding and requirements. I am looking forward to each and every position posted by Healthplix to be hired and closed via Instahyre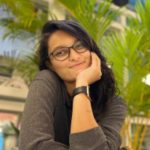 More on team collaboration
Want to be a part of Exclusive, Invite - only Recruitment events?
Get notified when new stories and insights are released.
You always have the choice to unsubscribe.