Lessons from building the core team for scale
Lead Talent Acquisition Partner
Lessons from building the core team for scale
Thursday , 19th January 2023
Lead Talent Acquisition Partner
This webinar is best for:
Founders and C-level executives
HR and Business Decision-makers
HR and TA professionals
When you start as a company, you have a tribe of 10 passionate people, as you scale up to 100 and 1000 and beyond, the real game starts. Scaling up is characterized by drastic changes in people and goals, organization structural,  policy changes etc. In the words of Ben Horowitz, scaling a company is like building a city from a village and a village from a tribe.
In this webinar, we have Gojek, Cashfree and PhonePe leaders with their take on building teams for scale, companionship and shaping growth. We will discuss Lessons from building the core team for scale with Sunil Setlur, Chief People Officer at Gojek, Sapna Sukumar, Head of Human Resources at Cashfree and Paramjeet Singh, Lead Talent Acquisition Partner at PhonePe.
How to build a Core team and its composition?
How to design aggressive expansion strategies in people acquisition for core teams?
How to scale a core team from a 1 to 100 organization?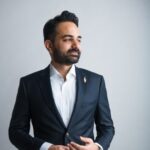 Chief People Officer at Gojek
Before joining Gojek, he led HR for Google's Partnerships business in APAC. He was a Senior HR Business Partner with Amazon, where he led HR for groups spanning multiple functions and business lines. He started his career at Accenture and took on several roles during his time there.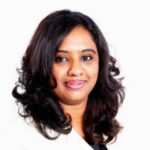 Head of Human Resources at Cashfree
Sapna is a highly accomplished and dynamic HR professional. Before joining Cashfree, she led HR functions at Medlife, Simplilearn, Mindlogix and many other successful organizations. She was one of the founding members of Medlife which became one of India's largest e-health platforms.
Lead Talent Acquisition Partner
A Graduate in engineering with a passion for recruitment is currently working at PhonePe. I have been recruiting people for technology roles across all levels. His domain of expertise is Startups, e-commerce, Online Advertisements, Gaming and Enterprise Application Development. 
Co-Founder and CBO, Instahyre
Sarbojit is co-founder at Instahyre. He leads the business and customer success teams at Instahyre, and helps hundreds of enterprise talent acquisition teams succeed in their recruitment goals by effectively utilizing the Instahyre platform.