Reading Time:
< 1
minutes
Instahyre's AI-powered Instamatch technology has helped the TA team to spend more time on candidate engagement. 60% of all the entry and mid-level positions at Salesforce are closed through Instahyre.
Furthermore, Salesforce has gotten 5-8 relevant candidates out of 10 every week for different roles due to Instahyre's Instamatch technology.
Challenges:
Reduced recruiter productivity and increased Turn Around Time (TAT)
Duplicate and outdated resumes
Results:
200% increase in the offer conversion ratio
Increased recruiter productivity due to active and interested candidate pipeline
Instahyre has been giving the best quality profiles; more than 70% of my team at Salesforce uses Instahyre for their sourcing. All 100% roles I have closed are done through Instahyre. Since I opened my account and started using Instahyre. I haven't used any other portal.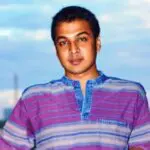 Nirmal Jacob Varghese
Technical Talent Acquisition Specialist, Salesforce
More on ai in recruitment
Want to be a part of Exclusive, Invite - only Recruitment events?
Get notified when new stories and insights are released.
You always have the choice to unsubscribe.